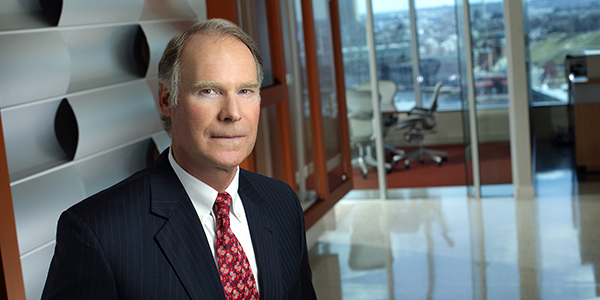 Lawrence L. Hooper, Jr.
General Counsel, Corporate Secretary, and Chief Compliance Officer
Laurie serves as Adams Funds' Chief Compliance Officer and Corporate Secretary, in addition to serving as General Counsel. He is a member of the Funds' Management Committee.
Laurie joined Adams Funds in 1997. Prior to joining the firm, he was a Partner at Tydings & Rosenberg and before that was an Assistant United States Attorney for the District of Maryland. Earlier in his career he was an Associate Attorney at Holland & Hart in Denver, Colorado.
Laurie received his Bachelor of Arts degree in Political Science from the University of North Carolina at Chapel Hill and his J.D., with honors, from the University of Maryland's School of Law. He is a member of the Colorado and Maryland state bar associations. Laurie is a founding member of the Closed-end Fund Association and is a member of the Investment Company Institute (ICI).
Years at
Adams Funds

21

Years of
Experience

39